Musicheads,
We have now made it to 2016 and therefore let's put 2015 to bed with a recap of the best 2015 had to offer musically.    In this now my third edition of the Audiophile Top lists since the blog's inception, I would have to rank the music of 2015 with a grade of B and 2nd behind 2013 which would definitely be considered a high-water mark for music so far in this decade.  In my previous post I provided the Top 51 Albums of 2015. Now, we whittle that original list of 51 down to a size much more manageable and easier to consume, a top 10.   These albums consumed the Audiophile's ears this year as they were compelling on multiple levels and had numerous tracks to hear on repeat.  So who won the year?  It was a tough and close fought battle (with everyone being a winner thanks to the quality music), but without further ado, I give you your top 10:
---
#10
SOAK – Before We Forgot How To Dream
It's quite an accomplishment for an artist's début album to break the top 10 of the year.  It's even more so when you accomplish this at the tender age of 19 like that of SOAK.  Ireland's very own Bridie Monds-Watson put together a compelling and inspiring album.  Heartfelt, evocative and incredibly relatable, the youngster's lyrics are far beyond her age, be it on the tracks B a noBody, Blud, Shuvels  or Sea Creatures.  Her breathy voice and the indie folk she creates was worthy of a 2015 Mercury Prize nomination and equally worthy of this place here on the countdown.  Not only that, but when you can get a fellow artist who is also on this list (CHVRCHES) to remix your tracks, you know you've got some definite traction.
---
#9
"A return to an old and familiar sound and style" may be the words best to describe another début on this countdown from Fort Worth, Texas.  Leon Bridges' album is a wonderful mix of Soul, R&B and Gospel and has a very recognizable quality to it.  Along with the quality of his voice and overall compilation of his work on the album, this album deserves all the credit it is due.  The tracks Coming Home, Smooth Sailin', Better Man and River are all standouts on a very strong release.
---
#8
It isn't very often that you have an instrumental album make a "Top…" list, but Ratatat's return with their fifth studio album Magnifique after a 5-year absence was down right awesome.  Be it the lead single Cream On Chrome, second single Abrasive or the industrious and industrial Nightclub Amnesia, this album delivers over and over without a single lyric.  Artfully crafted licks and dance-paced tracks make this a great listen at any time of the day.
---
#7
Purity Ring – Another Eternity
The Canadian duo's sophomore effort was well deserving of a Top 10 spot this year.  Purity Ring's début album was strong on its own, and what better way to follow that up than with another equally strong, (if not even better) album?  That's exactly what they did in 2015 with Another Eternity.  Whether your favorite track was push pull, bodyache or begin again, you really couldn't go wrong as the album is a complete one from start to finish.  Their sound and style is quite unique and they are part of a string of musicians coming out of the Great White North with a ton of quality new music lately.
---
#6
A lot of other music sites,writers and panels have placed this album much higher on their charts than we do here, but to tell you the truth, it was not my favorite Tame Impala album.  Don't get me wrong, Kevin Parker and company put together quite the solid album, but Currents was a departure from previous albums' style which I thoroughly enjoyed.   For what it was though, it truly is an excellent piece of work.  The opening track Let It Happen is an almost 8-minute long dance track that is equal parts compelling as it is trippy and dance-friendly.  Meanwhile, other singles like Cause I'm A Man (which got the remix/rework/cover treatment from an Audiophile favorite, Haim) Eventually and The Less I Know The Better are all equally compelling in their own right.  There is much to discover on this album and a complete listen through from start to finish is much needed to truly grasp the quality of this album.
---
We now break into the upper echelon, the Top 5.  In truth, these albums could all be tossed around and reordered depending on the day, but they were by far the most complete and thoroughly enjoyable albums of 2015 in our minds.
---
#5
Glaswegian's Lauren Mayberry, Iain Cook and Martin Doherty who make up the trio known as CHVRCHES had a lot to live up to with their sophomore album after the meteoric success of their début album The Bones Of What You Believe. Were the banded destined for a sophomore slump with Every Open Eye?  Common sense pointed to yes, however what the group delivered was not to be the case.  This album delivers on every front cover to cover.  Beginning with Never Ending Circles and seeing its way through to the closer Afterglow, the album is track after track of uplifting, energetic and exciting Synthpop.  The album is incredibly dancey and enjoyable.  There are many tracks vying for personal favorite on the album too: Leave A Trace, Clearest Blue, and Empty Threat are all definite contenders worthy of this honor, while Make Them Gold and Bury It are close behind.  You really can't miss listening to any track on this album.
---
#4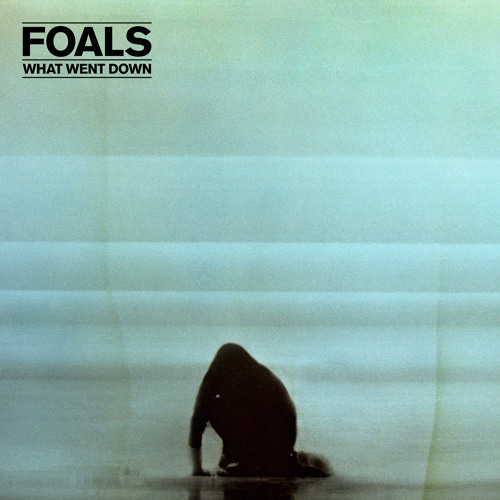 There is a special place in my heart for the music that UK act Foals make, and maybe this is why they are ranked so highly on this year's Top Albums of 2015.  But then again, when you actually get into and listen to What Went Down in its entirety, there is good reason this album landed where it did.  The lead single Mountain At My Gates is an absolute CRUSHER of a song that I have yet to get tired of (nor do I think I ever will).  Outside of the lead single though you still have plenty to look forward to, whether it is the opening and title track What Went Down, or closer A Knife In The Ocean, or any one of the numerous tracks in between such as Birch Tree, Albatross, Night Swimmers, London Thunder or Give It All, the album is track after track after track of quality.  The 10-track album is jam-packed with music that just swells over and over with increasing tenacity and fervor, washing over you with walls of auditory bliss.
---
#3
Courtney Barnett – Sometimes I Sit And Think, And Sometimes I Just Sit
Aussie Courtney Barnett has had a tremendous 2015.  Not only did she release her official début LP Sometimes I Sit and Think, and Sometimes I Just Sit (Ignoring the double EP release in 2014), but she has also been nominated for a Grammy award for "Best New Artist" (albeit it is the Grammys and many people don't put very much stock in the award itself), won 4 ARIA Awards as well as Triple J's J Award (Australia's Album of the Year) all in 2015.  These accolades are WELL deserved though, as this album is killer.  The lead single Pedestrian At Best is a garage rock anthem while less high energy tracks such as Depreston are cutting and lyrically brilliant.  Barnett's music is consistently of the storytelling variety and her lyrics are both cutting and poignant.  Add into the mix that she's a lefty and this girl oozes cool.   You don't want to sleep on the tracks Dead Fox, Elevator Operator, Aqua Profonda!, Nobody Cares If You Don't Go To The Party and album closer Boxing Day Blues.  This album has a lot to offer and lots of different styles that you really must listen to if you haven't explored it just yet.  It is #3 for good reason!
---
#2
Jamie xx's debut solo album was by far my biggest surprise of the year in terms of quality.  One third of the down-tempo UK band The xx, Jamie xx absolutely crushed it out of the park with In Colour.  This album is absolutely perfect driving music with the right beats and pace.  Whether you are listening to the massive album opener Gosh (with equally massive music video) or the closer Girl the album flows smoothly from track to track with numerous inflection points and differences of style.  Familiar faces show up on the album to assist in its creation including  the likes of Romy and Oliver (of The xx) on a number of the tracks including the  lead single, Loud Places.  SeeSaw is another enjoyable piece of music as well as The Rest Is Noise.  Last  but not least, probably what surprisingly enough was my personal favorite (and is by far the biggest outlier on the album) was the second single and lights out track I Know There's Gonna Be (Good Times) which also features dancehall artist Popcaan, rapper Young Thug and a sample from Afro a cappella group The Persuasions.  This album may not be everyone's cup of tea, but it was definitely a big winner here at The Audiophile!
---
And finally we get to The Audiophile's top album of 2015…
---
#1
Modest Mouse – Strangers To Ourselves
What is there to say about Modest Mouse's first album in 8 long years?  The group's return with Strangers To Ourselves hits on so many levels.  The album is lyrically cutting, culturally relevant, is heavily Pacific Northwest-influenced and overall incredibly unique to the garage rockers turned fully alternative artists known as Modest Mouse.  The album varies in styles throughout the album, sharing with listeners different phases of the band's musical expression and delivery through its history of being.  The album begins with the title track, Strangers To Ourselves, a slow and melancholy piece that lulls you into a false sense of calm before breaking into the lead single Lampshades On Fire.  Follow this with Shit In Your Cut, Pistol (A Cunanan, Miami, FL. 1996) and Ansel, each vastly different and dynamic in their own ways while still epitomizing the sound that can only be labelled as from the minds of Isaac Brock and company.  The band released a handful of tracks before the album officially dropped in March and the second single The Ground Walks, with Time in a Box was one of the four tracks released prior to this.  This track is a psychedelic freak out if I've ever seen one, and comes equipped with a trippy music video to match. The track that follows has to be my favorite on the album, Coyotes.  Surprisingly down-tempo and incredibly revelatory, the track delivers on multiple fronts with tremendous success.  As the album progresses further down the rabbit hole of sorts different directions are taken and lyrics appear which are even more out there and plaintive.  The band has always had base, pessimistic and downright heart-rending lyrics pertaining to their view of the world and man's impact on it, but this album drives hard on that theme whether in Pups To Dust, Wicked Campaign or God is an Indian and You're An Asshole.  Be Brave is among the muck and the mire of the middle tracks but should not be overlooked.  The final track to be released prior to albums actual release was the album's fourth single The Best Room.  Equally impressive as the other singles although it comes as a very deep cut on the album.  Just as the album opened with a slow and melancholy track, the bookend track to close it out,  Of Course We Know, is equally slow and melancholy and the perfect way to cap off what can only be considered a musical journey in that of Strangers To Ourselves.  It is for reasons like that, that this album is rises to the top of 2015.  From beginning to end, the 15-track album offers something different with each track, equally compelling, evocative and interesting.  Each track may not be your favorite, but each track is deserving of a place on the album and for that reason, also deserving of the title of Top Album of 2015.
---
Now with our Top 10 finally delivered, we look forward to an optimistic 2016 with many returns from acts we have loved from the past as well as numerous new discoveries.  One can only hope 2016 trumps 2013 in terms of music, as the world would no doubt enjoy it!
Also, don't miss out on the results for the Top Tracks of 2015 as well!
Once again, here were your top 51 albums of 2015:
Was something omitted from the list?  Speak up and share your opinion! Discussion is always appreciated.
If you haven't heard some of these albums, have no fear! I've made a playlist with them all in it for your listening enjoyment right here:
and don't forget to follow on Facebook, Twitter at @AudiofileAkwitz  and Instagram @Audiophileakwitz to get even more music updates that don't make the posts.
–Akwitz
Now Playing: The Audiophile: Top 51 Albums of 2015